Today we are excited to introduce a special form of company accounts, available to all of our users: the demo organizations.
Demo organizations are filled with sample data and can be used as a playground to familiarize yourself with the application without worrying about making mistakes. They can also help you discover features that you didn't know existed and see for yourself the benefits of using Elorus at its full potential.
The sample data span a wide range of use cases, demonstrating the invoicing, expense management, time tracking and project management capabilities of Elorus. While working with demo organizations, you may create unlimited invoices and have unlimited clients and suppliers, as the subscription plan limits are not in effect. We've also included a couple of extra system users to help you experiment with productivity reports in the context of a team.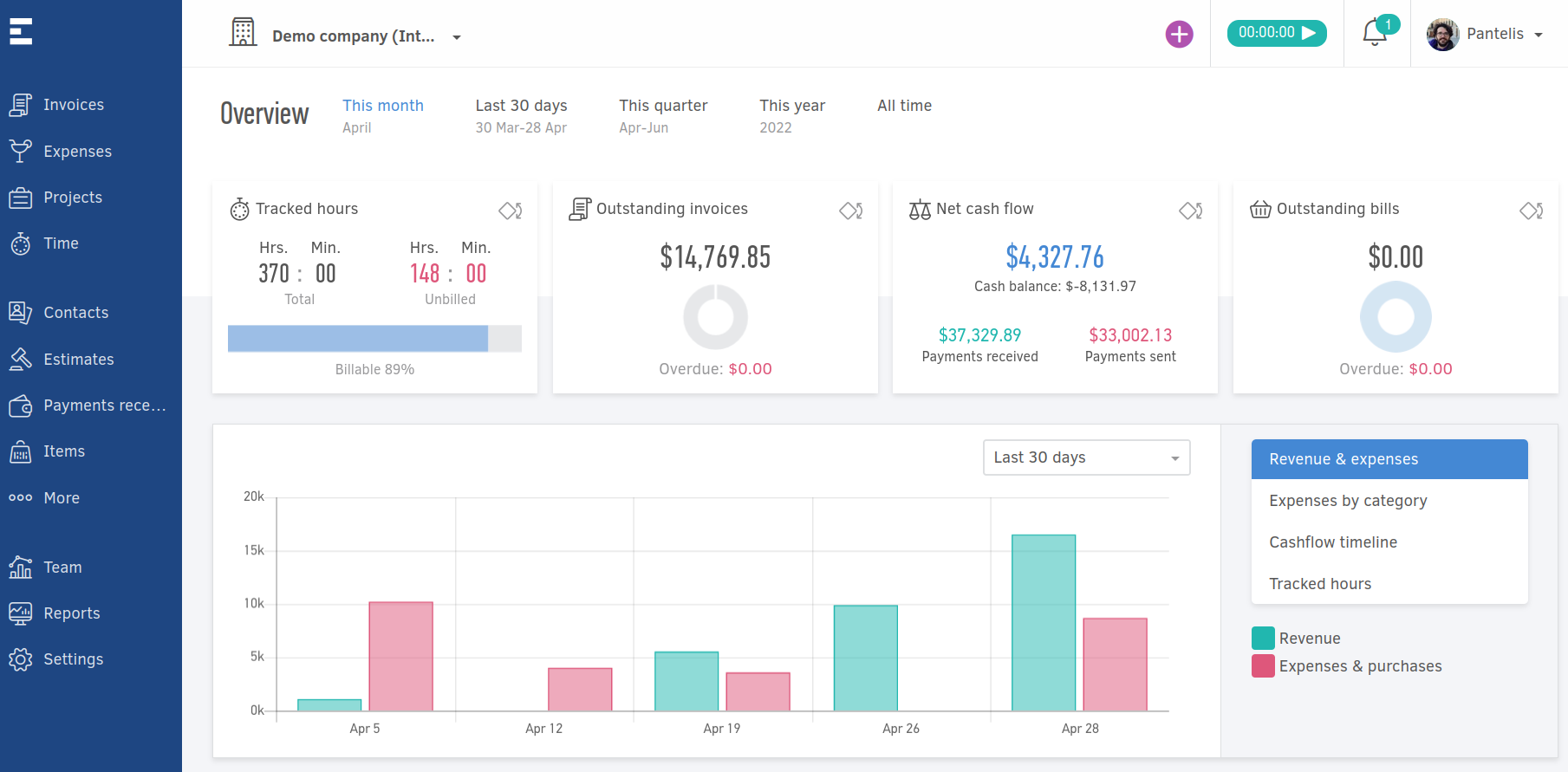 Please note that this feature is limited to a single demo organization per user and the demo data are being reset every month. However, you may delete and recreate your demo organization anytime you wish.
To create a demo organization open the "My organizations" dropdown menu (found at the left of the top bar), select "Manage organizations" to visit the organization management page and click "Create a demo organization".