A new, exciting, addition to Elorus's Client Portal is here - Discussions. With our continuous goal to streamline your business operations and improve client interactions, we have incorporated a discussion space for each project, invoice, estimate, and more in the "Client portal".
Our new Discussions feature facilitates direct communication between you and your clients. As a business owner, you can send messages associated with specific projects or estimates, and your clients will be able to view and respond to these messages directly through their "Client portal". This ensures that any questions, clarifications, or updates related to specific transactions can be addressed promptly and in context.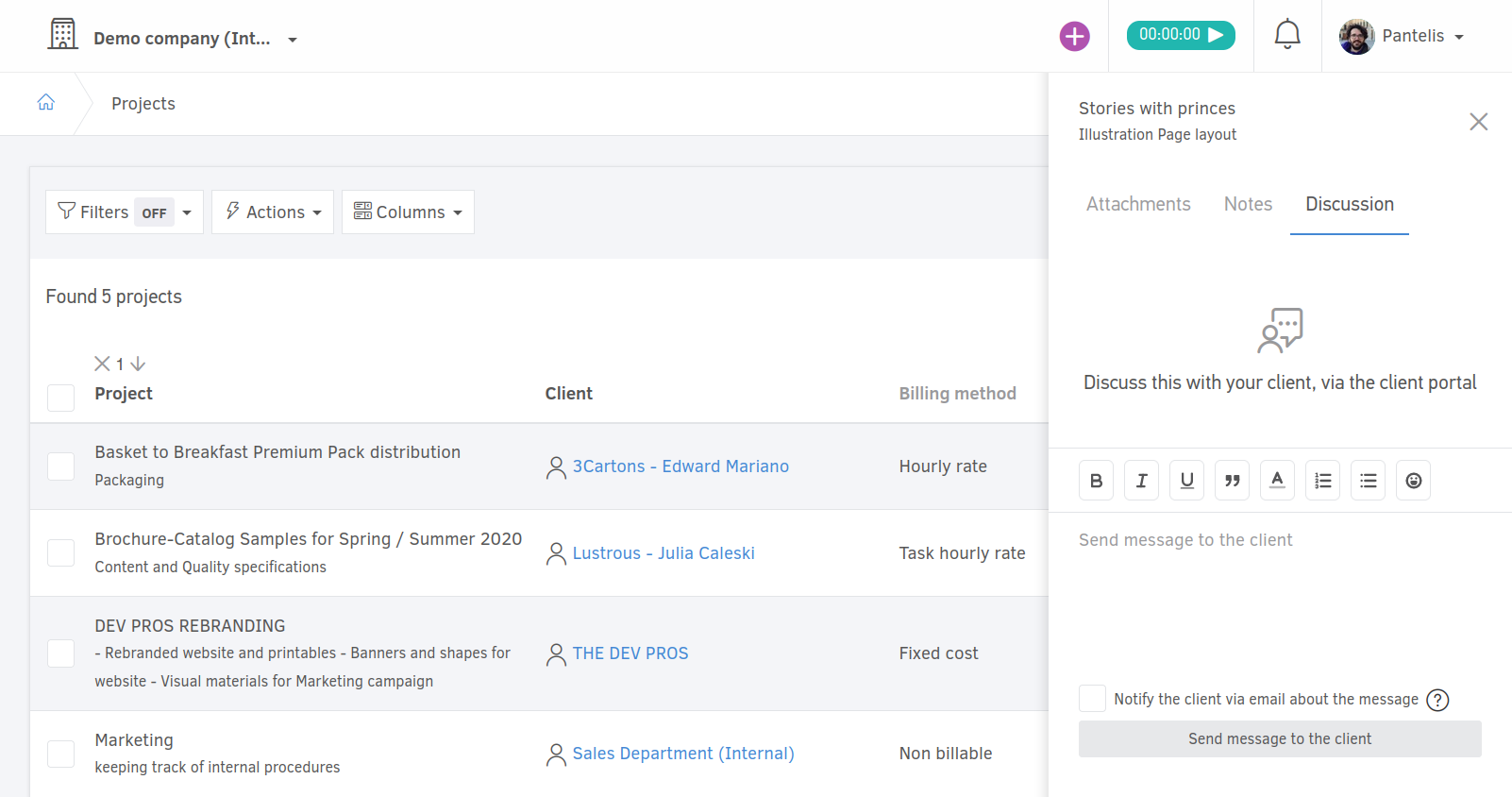 We believe this enhancement will add another level of convenience and efficiency to your client communications, fostering better understanding and quicker resolutions. As always, we are committed to refining and improving Elorus to better serve your needs.