We've just launched a new feature that we believe will help you stay organized and efficient in your invoicing with Elorus. You can now add multiple private notes to different types of records in the application, including contacts, projects, invoices, and more.
Collaboration has never been easier with the ability for anyone on the team with access to a record to leave a note. These notes are exclusively for internal use and cannot be seen by clients.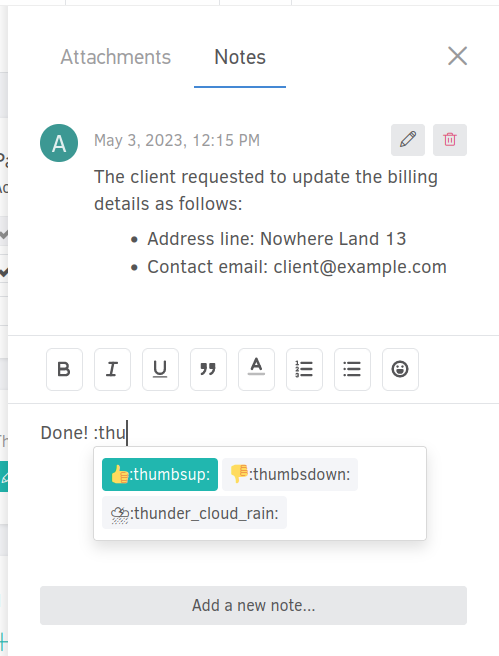 As part of this update, we have also reworked the attachments section. It now appears in a single UI element along with the respective notes, allowing you to easily manage all your notes and attachments in one place.