We are excited to announce a significant update to the user interface of Elorus, aimed at improving the efficiency and user experience when creating invoices and credit notes. With this update, managing client information and making modifications to invoices has become easier and more intuitive than ever before.
Previously, when users wanted to modify client details on an invoice, they had to click a button to open a popup window, navigate through the interface, and then edit the required information. However, we have now revamped the process, providing users with a more streamlined approach. All client fields, such as client name, address, and more, are now directly accessible via the main add/edit form.

This update brings several benefits to Elorus users:
Faster Editing: With client information readily available on the main form, editing invoices and credit notes becomes a breeze. No longer do you need to navigate through multiple windows to modify client details.
Enhanced Visibility: The data you need is now directly visible on the main form, eliminating the need to switch between windows.
Improved Form Validation: In the previous setup, any form validation errors were displayed in the popup window, making it easy to overlook crucial details. However, with the updated UI, any possible form validation errors are now presented directly in the main form.
But that's not all! We understand the importance of having quick access to relevant information while creating invoices. That's why, in addition to the enhanced client fields, we have introduced immediate access to valuable contact information.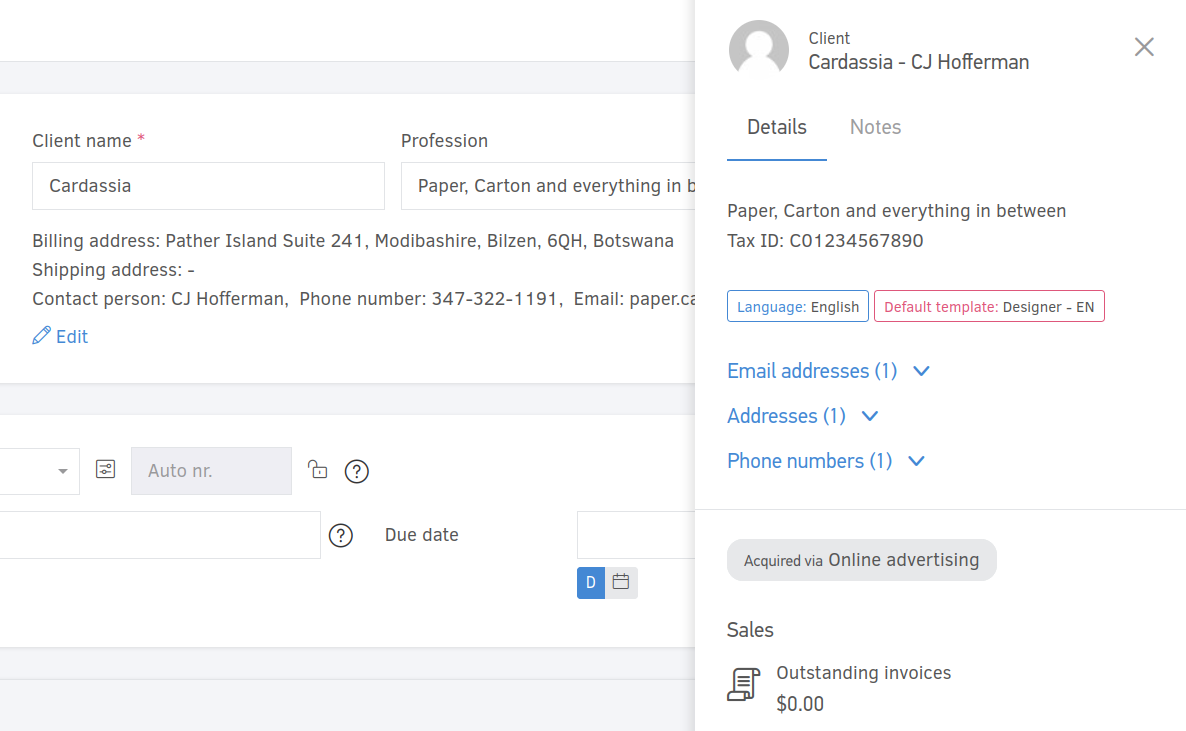 Whenever you select a new client in the invoice form, you will now have instant access to contact details such as outstanding amounts, contact private notes, currency codes, contact taxes, and more. This improvement is designed to empower you with all the necessary information at your fingertips, enabling you to work faster and more efficiently.