After a long period of hard work, we're excited to announce our latest feature: Self-billed invoices.
Self-billing is a commercial arrangement between a supplier and a customer in which the customer prepares the supplier's invoice and forwards a copy to the supplier with the payment.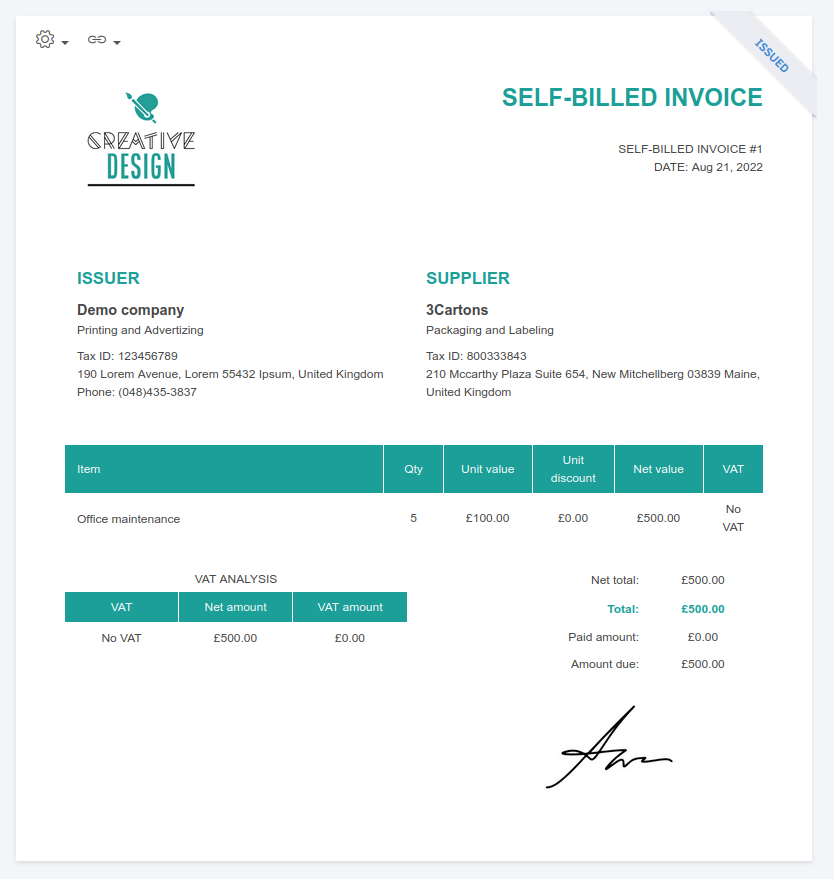 In Elorus, self-billed invoices comprise a special form of Bills. For the most part they act like regular Bills, but they can also be exported to a PDF, as well as be sent to suppliers via email. If you are familiar with creating invoices in Elorus, managing self-billed invoices will feel like a walk in the park!
Custom self-billed documents
Depending on the country you operate in, there apply different rules as to when a self-billed invoice should be issued and how it should be called. For example, most European countries require a Full VAT invoice when purchasing from established businesses, while a special Contract should be created if suppliers are private individuals.
Thanks to the concept of document types, Elorus lets you maintain multiple kinds of self-billed documents, that can be customized to suit your needs. However, self-billed documents will always act as business expenses and will denote an obligation to pay for goods delivered or services rendered.